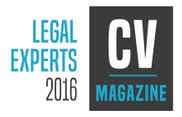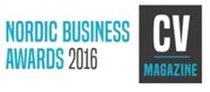 Best European Trademark and Design Law Firm 2016
The Corporate Vision magazines 130 000 global subscribers of business leaders, advisors and investors, together with a special judge are annually selecting winners for their Legal Experts Award. A part of that is the Nordic Business Awards, where Fenix Legal has been selected as:

Best European Trademark and Design Law Firm in 2016.
Through this process Fenix Legal was identified as winner "due to the impressive performance that has been demonstrated over the last year, assisting clients with their legal issues and to ensure that their needs are met. The legal means Fenix legal provide to protect the reputation of clients and their business, what is expected of them throughout their dealings and transactions and furthermore the innovative methods Fenix Legal has put into action to ensure that disputes can be resolved peacefully. "
Petter Rindforth: Trademark Lawyer of the Year, Sweden
Finance Monthly has, for its 8th year, with assistance of their over 193 000 readers, selected winners for their Finance Monthly Global Awards 2016.
Fenix Legal's Petter Rindforth is the winner of: "Trademark Lawyer of the Year, Sweden".
Fenix Legal - "Top 25 in IP"

TMT News, with more than 82 000 CEO readers, and with focus on technology, media and telecoms, has conducted a search on "the best and the brightest IP law firms from across these three industries".
Fenix Legal is awarded the prize "Top 25 in IP", with the motivation that Fenix Legal "provide invaluable services across all areas of the IP industry".
Fenix Legal - Leading Practitioners in IP

Softech INTL reaches out to 43,000 readers in 50 countries, and covers the breadth of the software and technology industry. The Softech INTL's awards were launched to shine a spotlight on the ongoing work of companies working in the trademarks, copyright, design and patents sector of the legal industry.
Fenix Legal has been selected as a 'Leading Practitioner in IP' for Sweden.
The reason are explained as "Here at Softech INTL, we value the work that goes into protecting the intellectual property of individuals, and understand that the software and technology industry relies heavily on the right to protect one's work. Saying that, your work in the IP sector has been considered as exemplary, and Fenix Legal are truly deserving of being acknowledged for the hard-earned successes over the past year. This award serves to recognise that you are among the very best in the industry. One of an elite few."

Fenix Legal: "The Most Outstanding International Patent Law Firm"
Fenix Legal is the winner of the Acquisition International 2016 M&A Awards. After months of nominations and global research, Acquisition International has identified this year's winners of the prestigious prizes as the best experts in intellectual property related to M&A.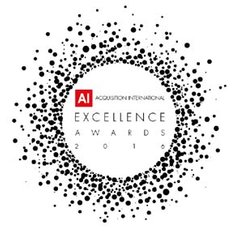 Fenix Legal, has been awarded three awards:
Intellectual Property – Sweden
Best IP Law Firm - Sweden
And especially: 2016 Excellence Award:
Most Outstanding International Patent Law Firm
Acquisition International describes the awards that they want to give the readers information about those who are leaders in their areas of law, and thereby also gained a clear majority of the more than 150,000 votes in each category.
We thank our satisfied clients and IP-attorneys worldwide for their trust and appreciation 2016,
and look forward to an innovative 2017!